Our official remit is To advance the education of the public in the sciences, practice, and history of aviation, by the support, maintenance, and advancement of the charitable work of the aeronautical section ("The Collection") of the Richard Ormonde Shuttleworth Remembrance Trust.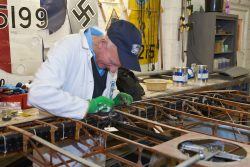 In our role of helping the Shuttleworth Collection to acquire, restore and maintain items of historical value at Shuttleworth (Old Warden), there is an immense variety of tasks to be undertaken – especially in assisting to keep the aircraft flying and the vehicles in a roadworthy condition.
Many of these tasks are carried out by small groups of SVAS volunteers; while those members who are not working volunteers make an invaluable contribution to the welfare of the Collection by their subscriptions and donations.
The volunteer engineering work covers assisting with major overhauls, making parts which are no longer available (from anywhere and at any price), restoration, routine maintenance and repairs. SVAS volunteers work alongside and under the supervision of the Collection's small group of resident engineers. Without their input the Collection would be hard put to survive, let alone put on flying displays.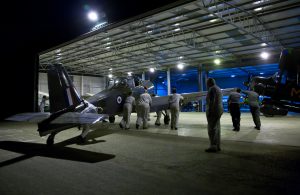 On event days volunteers help to move aircraft in and out of hangars, refuel them, take the older machines to their take off points, while others hold onto the wings to steady their progress when taxying. Volunteers, often dressed in period costume, also parade vehicles along the flight line. On display days they sell programmes, man stalls selling surplus goods etc. While other members take small groups on tours of the aircraft on the flight line.
There are other volunteers who take part in tableaux at most events, and out of the airshow season we have groups of volunteers who clean the aircraft and cars.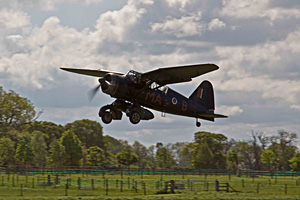 Over the past 20 years the Society has donated over 2 million pounds to the Shuttleworth Collection, including funding the purchase of several aircraft and other vehicles. These include the Percival Provost, de Havilland Canada Chipmunk, Westland Lysander, Miles Hawk Speed 6 and Piper Super Cub.
What You Can do
We are always in need of new blood to help out – and you don't need to be an engineer! If you can spare some time on a regular basis, we'd love to hear from you. You must be an SVAS member to be a volunteer. Please check out our 'Join Us' page. There is just as much work to be done in other areas, where we have volunteers who clean aircraft, maintain buildings, keep the airfield clean and tidy and act as tour guides or librarians, etc.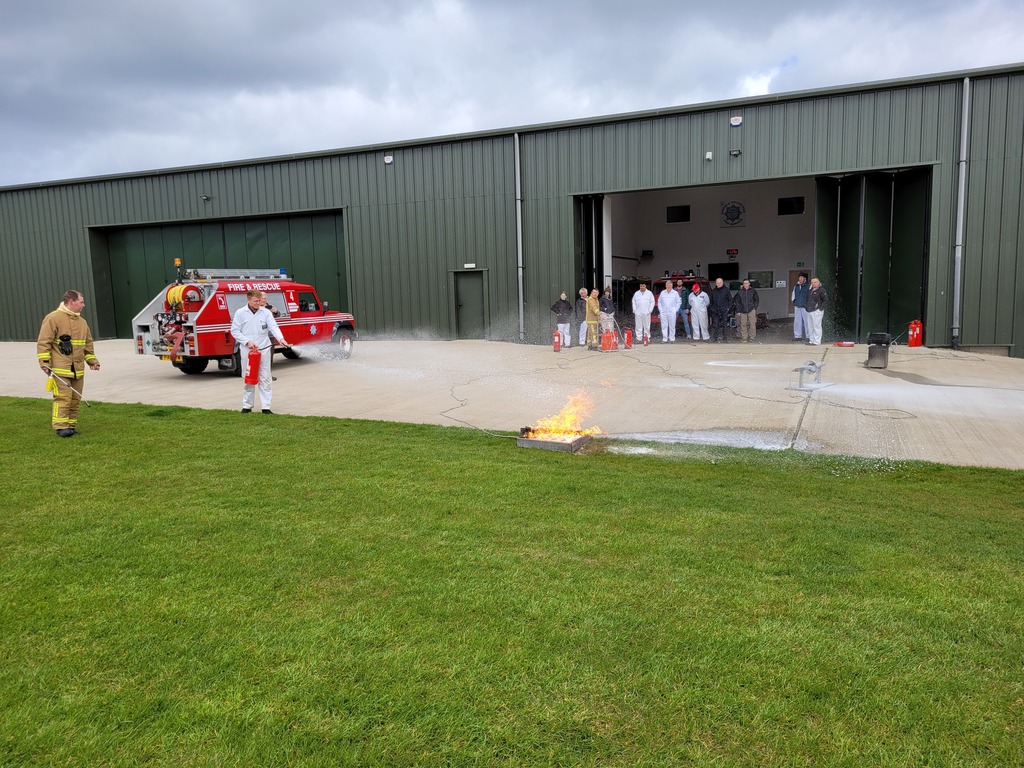 Volunteers receiving Fire Training from the Airfield Volunteer Fire Service