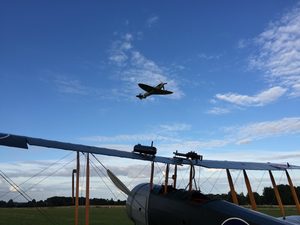 The Shuttleworth Veteran Aeroplane Society (SVAS) is a Charity (no. 800095) made up of thousands of members in many countries, of all ages and from all walks of life. We support the Shuttleworth Collection, which is a living museum consisting of a large collection of vintage aeroplanes and vehicles located on the edge of Old Warden village in rural Bedfordshire, England.
The SVAS is involved in supplying volunteers to help with all aspects of running the Collection from cleaning gutters to sitting on the management board.
The SVAS raises and donates to the Collection around £100,000 a year. This has enabled the acquisition of aircraft such as: the Lysander, Chipmunk, Provost, Super Cub, Hawk Speed 6 and the annual purchase of all aircraft spares.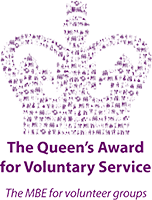 In 2014 we were awarded the Queen's Award for Voluntary Service for "Educating the public in the science, practice and history of aviation and motoring by supporting the charitable work of the Shuttleworth Collection".
Please note: This website is NOT for, or capable of, booking air show or event tickets for the Shuttleworth Collection. Please go to shuttleworth.org