The Photo Section is a sub division of the SVAS and was set up to provide some additional benefits for photographers and to foster interest in aircraft photography. Any member of the SVAS may join for an additional subscription of £10 a year.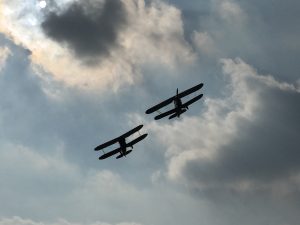 One benefit of particular interest to photographers is the inclusion in their membership of three free Flight Line Tours per season on production of their Photo Section membership card. These tours enable small groups to walk along the flight line on the live side prior to displays to get close up and all round views of parked aircraft.
Members are encouraged to submit photographs for publicity purposes and publication in the SVAS Magazine Prop-Swing. We also run two photographic competitions a year with winning entries published in Prop-Swing (The rules of the competition will be published in the section's Merlin newsletter).
Prop-Swing also devotes two pages in each issue to Photo Section members' photos and a few hints on the editorial selection process can be found here. Communication to members is via the 'From the Tent' column in Prop-Swing as well as two Merlin newsletters a year the majority of which are sent electronically but they can be posted to those who cannot receive emails.
The Photo Section has a Flickr website devoted to the images submitted by Photo Section members. It can be accessed by clicking here.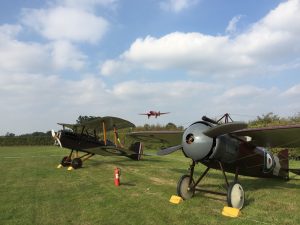 A number of volunteer members man 'The Tent' which is located close to the outside bar on flying display days and is a focal point at which Photo Section members can meet.
Whether you are already a member of the Photo Section or wondering whether to join, and if any of the above is of interest to you, why not visit us at the Tent. If you decide to join us you can be sure that you are "Helping to Keep Them Flying".